ISO Certificate 9001:2015 No. CA11587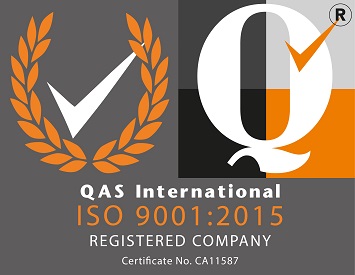 So What is ISO 9001:2015.
ISO 9001:2015 is an internationally recognized standard for quality management systems (QMS) developed by the International Organization for Standardization (ISO). It provides a comprehensive framework for organizations to establish, implement, and improve their quality management systems.
By adhering to ISO 9001:2015, businesses can ensure that their products and services consistently meet customer requirements and enhance customer satisfaction. This standard emphasizes the importance of process efficiency, risk management, and continuous improvement.
Key principles of ISO 9001:2015 include a strong customer focus, effective leadership, engagement of employees, adoption of a process approach, commitment to continuous improvement, evidence-based decision-making, and efficient relationship management with suppliers and stakeholders.
Obtaining ISO 9001:2015 certification demonstrates an organization's dedication to quality and its ability to consistently deliver products and services that meet customer expectations. It is a voluntary process conducted by independent certification bodies that assess an organization's quality management system against the ISO 9001:2015 requirements.
By showcasing ISO 9001:2015 certification, our organization can highlight its commitment to quality and gain a competitive edge in the market."
Apple Gears has held the ISO 9001 certification since September 2005 and complies with the updated ISO 9001:2015.
Please click the link below to see the latest certificate.